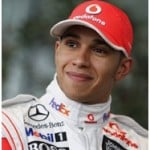 When the BBC Sports Personality of the year nominations were announced, there were already 7 Olympic gold medallists on the shortlist, including Chris Hoy, Bradley Wiggins and Rebecca Adlington.
Hoy and Adlington were main attractions that generated huge interest throughout 2008. The only person to top them was Lewis Hamilton, a Formula One driver and one of the hottest favourites in Sportsbetting. The 24-year old Lewis was spotted as a youngster racing at Buckmore by the McLaren Mercedes Team boss, Ron Dennis, and was taken under his wing.
The nurturing that the Team gave to Lewis paid off when he became the 2008 Formula 1 World Champion and subsequently received the 2008 BBC sports personality of the year award for the best sport man of the year on December 14 2008. Hamilton won the F1 Championship in a nail biting lap of the last race in Brazil by one point over Ferrari's Felipe Massa. He was subsequently selected for the BBC award after being the younger driver to win the Formula One World Championship title.
Considered to be one of the best British sportsmen ever, Hamilton has a 2nd championship title in his sights. This time he will be driving his new car, the new Mercedes-powered MP4-24. He said, "The car looks beautiful…This is now my third season…I want the title again, that's what we will be pushing for." Hamilton believes that this year's championship will be open due to the new rule changes. "That's a great prospect for F1 fans," he says. These changes include slick tyres instead of the previous 11 years of grooved tyres and the reduction of the rear wings on the cars to name a few.
It will be interesting to see how the favourites perform this year under these conditions. Spills or speedy passing? What will be the order of the day? For more rules changes, check out the official Formula One website.