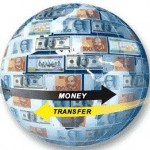 With so many restrictions on credit cards and online gambling, there is a demand for alternative payment options, which has encouraged many other payment processors to successfully launch their brands with online casinos. These payment processors have developed systems that allow money to be stored online in much the same way that you store your money at the bank. This means that you can use that same money at other retail stores, to make online purchases. The best part is your funds are safe and easily accessible for whenever you need them. Below we have provided the most popular forms of online banking that are accepted and regularly promoted at online casinos.

Click2Pay is an online banking solution that delivers fast and secure payments to users and merchants. It can be used for instant deposits to your casino account. Withdrawals on the other hand can take up to 6 days to be processed and executed. Although Click2Pay is an International payment solution it does not accept players from Russia, Belarus, Latvia, Poland, Romania and the CIS countries.
Click2Pay essentially prevents rejections with your credit card at online casinos, UNLESS your credit card bank is completely anti-gaming. You can fund your Click2Pay account using your Visa or MasterCard, Online Banking, Bank Deposit & ACH (Direct Debit). It works much the same as any online eWallet and is safe and secure, thus making transfer of funds to and from your casino account quick, easy, and inexpensive. Some casinos give you a bonus if you use Click2Pay to fund your account. Depositing is simple – all you need to do is:
Login to your casino account.
Select "Cashier" or "Bank" depending on the casino.
Select the Deposit option; then Click2Pay.
Complete the form ensuring that you include your Username (e-mail address used in your Click2Pay account), your PAN (Personal Account Number) and the amount of funds you'd like to transfer to the casino.
Click the "Submit" tab and continue on to the casino to play your favourite game.
Deposit using Click2Pay at Europa Casino and receive a 10% deposit bonus.

Moneybookers supports more than 20 different currencies which is why it is now one of the most popular electronic money transfer services especially in the online gambling community. Some of the benefits of being an account holder are:
you don't run the risk of exposing your credit card information every time you make a purchase online.
you only need the receiver's email address to send a payment, thereby eliminating the inconvenience that other fund transfer options, such as Bank Wires and Cheques, can cause.
you can use your Moneybookers account to withdraw funds via Bank Transfer, Credit Card, E-Gold and Cheque.

You will need to register a Moneybookers account before you can actually use the service, but, once the registration is complete, it's pretty much smooth sailing and you can deposit and withdraw at your convenience. There are no fees applied by the casino for Moneybookers transactions.

Deposit for free using Moneybookers at Roxy Palace Casino!

Paysafecard is a pre-paid electronic payment system. It is available for use in many of the European Union countries, including Germany, Austria, Spain, Greece, Great Britain, Switzerland, the Netherlands, Belgium, Slovenia, Portugal, Czech Republic, France, and Slovakia. Paysafecards are sold in over 110,000 locations are available in denominations of 10, 25, 50 and 75 in the relevant currency. Once you purchase the card, you receive a secure 16 digit PIN, which you must enter in the casino account to complete the transaction. You can purchase Paysafecards practically anywhere – at newsagents, petrol stations, chemists, several retail stores, and kiosks. Up to 10 different Paysafecards can be combined to make a single purchase. There are no fees to use the Paysafecard deposit option.

EcoCard has a convenient online interface with real-time balance control and history tracking. Your deposit is immediate; you can fund your EcoCard account using Western Union, Bank payment, and PrivatMoney transfers; and there is no limit to the amount of funds you can transfer to your EcoCard account. All these reasons make it a perfect alternative to credit card transactions. All deposits to EcoCard are verified by a unique Eco User ID, which is assigned to each customer during the registration process.

The main benefit of being an EcoCard holder is the confidentiality – you are not required to reveal your identity. It is especially useful to persons who don't qualify for a credit card because they can still use EcoCard to make casino deposits, once they have a registered EcoCard account. Other benefits are that there are no registration fees, monthly payments or per transaction fees, as with regular banks and EcoCard is available for use worldwide, 24/7, and in 6 different languages.

The downside to EcoCard is the waiting period between the registration of the account and the clearance of the deposit as deposits can take anywhere from 1 – 5 business days to be cleared and funded to your account. However, once the deposit is cleared, funding takes a matter of a few seconds to be completed.

If you like what EcoCard has to offer, you can register your account with Ruby Fortune Casino and use EcoCard as your main deposit option. Remember there is no limit to the amount of funds you can transfer to your EcoCard account. Ruby Fortune will give you up to £750 in bonuses when you make your deposit and, on your initial deposit, you will receive 1 Hour of Free Play in any Slots game of your choice.

UseMyWallet is a free wallet which allows you to transfer money quickly and safely all over the world. It uses the same payment processing platform as EcoCard and it is believed to be in some way related to EcoCard. You can fund your UseMyWallet account via credit card, International Bank Transfer, Western Union, or Moneygram and in the currency of your choice, which makes it a very convenient payment option for the online gambler. Depositing can be a bit confusing, however, because you actually have an account with QuickTender Casinos, yet still you must use the UseMyWallet logo to deposit or purchase casino chips. To make a withdrawal from your account, you must use a Wire Transfer. Your withdraw request is processed within 3 days which you have the option to cancel if you like; then you can typically expect to receive your money within 5 business days.

UseMyBank removes the requirement for a credit card and you simply use your existing online bank account to securely and conveniently make online purchases. Over 67 Million people use the UseMyBank payment option and several thousand use it for online gambling purposes. Now you can too if you live in Canada, the United Kingdom, or China. If you live in another country, don't worry, UseMyBank will soon become available in several other gambling supported jurisdictions.

The benefits of having a UseMyBank account are real-time transactions, billing in the same currency as your bank account, and no cap on purchase amounts (as long as you have sufficient funds in your bank account, you can use as much of it as you want with UseMyBank).

You must register a UseMyBank account in order to use this feature in an online casino that offers it. If you already have a UseMyBank account, then there's no need to register twice.

Register with Platinum Play and receive 1,500 FREE Bets + 200 extra with your initial deposit using UseMyBank or any of their other supported deposit options.

There are tons of other online banking systems that are very reliable and just as convenient as the ones we mentioned above. These include payment options such as NETeller, Clickandbuy, Entropay, EWalletXpress, PaySpark, Ukash, Western Union, which is still surprisingly used in some territories, and the ever conventional Bank Wire Transfer. These are all great ways to fund your account. The methods we mentioned above are the ones we highly recommend in the place of credit card transactions, simply because you can get your funds returned using these methods and there are generally no processing fees associated with the deposit and withdrawal transactions. These are a few of the important things you need to double-check before you use any particular or unfamiliar deposit method. Will your personal information be kept safe? Are there fees involved? Is it fast and convenient? And so forth. You get the gist.

So, now that we've imparted some knowledge on some of the better forms of funding and withdrawing from your account, why not try one or more of these methods at any of our recommended casinos.