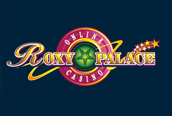 Roxy Palace has long been one of our favourite online casinos, it's one that we have reviewed and recommended on this site, but don't just take our word for it, find out what other players think of their experiences here and how they rate it by reading the reviews below.
Play at Roxy Palace Online Casino now
Rating
3.4
/5 from
5
Player Reviews.
Reviewer Name: Dana





I have played at Roxy Palace for many years now. In the beginning it was just a solid casino that had good games and great customer service but lately I have really seen them up their game when it comes to promotions and their player loyalty program. I get a regular newsletter with new offers on a regular basis as well as some personal offers every now and again. This doesn't necessarily differentiate them from other casinos out there but it's just great to see that they are constantly looking to improve things, where other casinos tend to remain stagnant or even deteriorate over time.
Another thing that stands out is their customer support, this is above average and I have never had a bad experience or problem that couldn't be resolved quickly and in a professional and friendly manner. It really feels like this casino cares and to me that is more important than anything else when playing…in addition of course to winning that is!
Reviewer Name: Gustav





Roxy Palace offers everything most MG Casinos do. I don't think that it's promotions are on par with many others out there but their customer service is better than most by far. I have always received my money after a few days but they don't like to flush accounts early which is a bit frustrating when you're an impatient person like I am.
What I really do like here is the regular slots and blackjack tournaments they have on offer on a regular basis. I would recommend them because they are honest, trustworthy and offer good service, in comparison to that promotions don't mean much.
Reviewer Name: QueenOfSlots





I was impressed when I first started playing at this casino. So much so that my husband tried it too, only to have his account suspended because of some stupid rule about not having multiple accounts per household…this is ridiculous and I'm very upset. We've sent in documentation but still haven't recovered my husband's money yet. Sure we will eventually get it back but this has really left a bad taste in our mouths which is a pity because it started out AWESOME.
Reviewer Name: Bella





I love this casino and really enjoy playing here. Every query I have had has been answered quickly and that really builds a sense of trust. Payouts are always prompt. The only thing I wish that they offered were better regular bonuses, but maybe that only comes when you move up their VIP charts????
Reviewer Name: Digitech





This casino may not seem as impressive as others and their offerings not as flashy but they still have a pretty good loyalty program and bonus offering available in their regular newsletters. But most important of all when it comes down to trust and reliability you can't beat them. I have played here for 6 and a half years. In all that time I have never experienced a late payment or problem with a withdrawal. I have never contacted customer support with a problem so I can't comment on their service, but to me the fact that I haven't needed to contact them speaks volumes. A+ in my book!