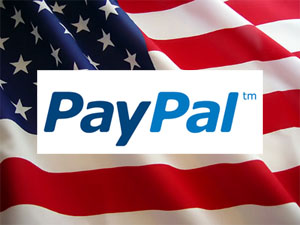 This week saw US facing online gambling sites accepting player payments via PayPal for the first time in over a decade. While PayPal has not made any official announcements about these new developments, they are very clearly open for business in the US with sites like WSOP.com displaying PayPal as an accepted payment method.
While PayPal is a popular payment method which has been widely accepted by the majority of top online casinos in the non US market, the payment solutions provider stopped US online gaming business in 2003 due to increased regulation following its merger with eBay. Prior to the merger however, PayPal was the largest payment solutions providers for worldwide online gambling transactions.
It seems that its newfound independence after being spun off by eBay to trade as an independent, publicly traded company means that the company is free to transact with fewer imposed regulations. In fact, industry insiders believe that this move has been on the cards for over a year.
So why the secrecy and lack of publicity? According to Andy Frankenberger, a former Wall Street trader and world poker champion, PayPal may not want the attention due to the fact that the legality of online gambling in the US is still a grey area, with only a few States legalizing it. So perhaps PayPal does not want to jeopardize its status in markets where online gaming is not permitted. However, if larger States like New York and California do eventually legalise online casinos, PayPal will be in very good standing to attract the processing side of the business.
According to PayPal's policy statements, the provider does not allow online gaming transactions unless they are conducted by an approved merchant. Which at present means that the current online gambling sites that are able to offer PayPal to their US facing customers were specifically approved by the merchant.
In a statement to CNBC PayPal detailed the launch of pilot program to support four leading Real Money Gaming operators in order to allow their players to fund their accounts to play. According to PayPal the pilot project is being run in such a way that the company is able to comply with evolving laws surrounding Real Money Gaming in the US, while still meeting the requirements of their payment partners. They added that their objective was to offer users safe and simple payment methods which complied with applicable laws.
While PayPal's original policy statement expressly bans any activity where an entry fee is required and a prize is offered in return regardless of whether the outcome is chance or skill based. Under this clause, fantasy sports would be banned but two of the largest operators, DraftKings and FanDuel are both approved merchants, with PayPal processing approximately half of FanDuel's payments.
With this kind of a foothold in the industry, there is only room for growth and it will be interesting to see how the processor's payment options are rolled out and policies are reformed in the years to come.