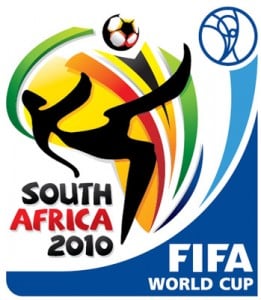 The 2010 World Cup held in South Africa is just six days old, but already factors are emerging that football punters will need to take into account when placing their wagers. The following are the most noteworthy things to consider:
Vuvuzelas may cause distraction
Before this event no one had even heard of a Vuvuzela (which is a plastic trumpet-like instrument that the locals blow during games emitting blasts of sound) but it seems they are everywhere and are VERY loud. Many players have commented on these being very distracting and although they are most likely to become background noise to players very quickly, they do influence concentration for those not used to them.
Weather will be a factor
South Africa being located in the southern hemisphere is in its winter season although climates differ vastly throughout the country and teams will be exposed to numerous weather conditions as the they play in each province. To illustrate this point: Paraguay and Italy played to a 1-1 draw in the pelting rain in Cape Town on Monday. Brazil played North Korea in 8 degree Celsius weather in Johannesburg while Portugal played Ivory Coast in 10 degree Celsius conditions with 25 mph winds in the windy city of Port Elizabeth. Obviously weather is a huge factor here, so before you place your bets on any given game, make sure that you check the local weather report for the location in which it is being played.
There's a new ball (the Jabulani ball)
The new Jabulani ball is said to be slippery and difficult to control giving players and goalies alike nightmares. It has already been blamed for the goals given up by England's Robert Green and Algeria's Faouzi Chaouchi. It seems only Germany is immune as they have been using the ball in the Bundesliga for some time now. There is no proof that there is anything wrong with the ball but it is worth looking into who has been practicing with it and who hasn't before you bet.
Germany is fielding an excellent team
To date, the German team has played with precision and excellence and enjoyed a smashing 4-0 victory over Australia. They seem to be comfortable with the new ball (see above) and have played with the confidence and efficiency of a world class team so it would probably be a mistake to bet against them at this point.
Europe (except for Germany) is not in fine form
At the conclusion of Monday's matches, Europe was 3-3-3 in World Cup play, and only Germany had truly made its mark on the tournament. Slovenia lucked into a 1-0 win against Algeria on Sunday and the Netherlands seemed uninspired in their 2-0 win over Denmark on Monday. England drew against the USA but their possession percentage was less than impressive. Greece had a dismal 2-0 loss to South Korea, and France drew 0-0 against Uruguay and a lacklustre Italy drew 1-1 against Paraguay. From these very unexpected results it would seem that the European teams are struggling in the African climates and unless Germany breaks the trend of no European team winning the World Cup outside of Europe, it looks set to continue.
Ghana is not out without Essien
 The odds dictated that Ghana would fold quickly without their golden boy Michael Essien in the line-up but they couldn't have been more wrong, which Ghana proved when they beat Serbia 1-0 in Pretoria on Sunday. This is definitely one of the African teams to keep your eye on.
Goalies matter
Green, Chaouchi, Justo Villar and most recently Itumeleng Khune have all cost their teams points in the tournament, and the betting backers of England, Algeria, Paraguay and South Africa a fair sum of money. So before you place your next bet, make sure you consider the goalie and his track record as four games have already been decided by goalie errors, and we're not even a week into the World Cup!
Goals are a rare commodity
If you exclude the Germany game, there have been 14 goals scored in 10 games which by usual World Cup standards is no high. Even with the Germany game included, there are a total of 18 goals in 11 games. So when you placing your wagers, remember that goals are at a premium, and adjust your wagers accordingly…see the next point:
Bet the tie/draw
When there are not that many goals, the odds of a draw increase which is indicated by the four ties in 11 games in this year's World Cup. If you had bet equal amounts on the draw in each match so far this tournament, you'd be up 16%.
If you're new to sports betting and thought you'd have a go during the World cup you can see that there are many factors at play which can make things a little complicated. If this is not for you then try out something a little simpler like playing slots.