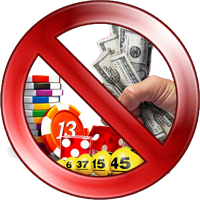 According to reports, a North-Rhine-Westphalia, German court recently ruled that prospective gamblers who live on the dole will be banned from betting.
The ruling was based on a precedent set by a Cologne tribunal that banned the state run lottery Westlotto, from accepting what it termed "heavy bets" from people known to be living on social welfare grants and unemployment benefits.
While the ruling is set to be appealed on the grounds that it is, according to Westlotto, "out of touch with reality" due to the fact that it is impossible for Westlotto employees to ascertain whether a prospective punter is living on a state benefit or not.  In addition, the ruling did not set out guidelines to define what would constitute "heavy betting".
Axel Webber, a spokesman for Westlotto also added that, "To refuse to accept a bet simply because of a suspicion would amount to discrimination, according to our reading of the law".
While the sentiment is a good one, enforcing these rulings is going to present challenges to all involved, it remains to be seen how the execution of the case will be administered.