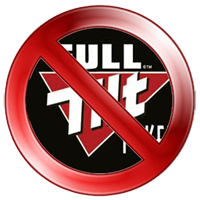 This week saw the emergence of shocking allegations that Full Tilt Poker has been operating a monumental Ponzi scheme against its players for shareholder benefit. A Ponzi scheme is similar to that of a pyramid scheme which in essence promises high returns on investment in the short term, however in ponzi fraud the funds are not invested and the money is pocketed by the fraudsters involved.
It is alleged that Full Tilt Poker used funds from player accounts to fund various fraudulent activities without ever paying the money back. According to reports, the Full Tilt scheme allegedly involves hundreds of millions of dollars in illicit money transfers and investments in fraudulent activities and Full Tilt poker has racked up quite a list of charges from bank fraud to money laundering while news of the ponzi scheme has sent shockwaves through the online casino and poker industries.
While the case is currently being investigated by both the FBI and US Department of Justice and US federal prosecuting attorneys claim to have an airtight case against the poker room operator, Full Tilt Poker and its operator Chris Ferguson have lawyered up and refuted the claims vehemently.
According to Full Tilt's lawyer Ian Imrich, "While the government has obviously taken issue with the underlying activities of FTP, under any reasonable interpretation, the worldwide operations of the online card room are not a so-called Ponzi scheme". Ironically, Full Tilt has however implicated Absolute Poker and PokerStars in Ponzi scheme operations and all three sites have been closed down pending further investigations.
While the case ensues, many poker players from across the globe fear the worst as cashing out funds from Full Tilt Poker has become impossible. According to prosecutors, Full Tilt Poker operated in hope that only a small number of poker players would attempt to withdraw funds at any given time, and that the organisation would receive additional deposits on a regular basis in amounts greater than any pending withdrawal requests.
Full Tilt Poker on the other hand claims that cash deficits are due to a $42 million payment processor fraud and the seizure of over $115 million in cash over a number of years by the US government for which the company then became liable.
As it stands at present though, Full Tilt Poker has a reserve of a mere $6 million while players are owed in excess of $300 million. With that harsh fact in mind it seems like the outcome will be bleak and the reality is that the poker room has defrauded its players of millions in winnings and deposits owing to them.
More than ever before players need to protect themselves and their money, so to avoid fraud by rogue operations, always only play at trusted, honest online casinos like those recommended on our site.