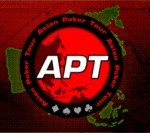 With 1 day left until the start of the APT Macau, some of the Poker greats of the century are still left to arrive at The Galaxy Starworld Casino and Resort in Macau where the event will be held.
The APT Macau is the 2nd in the string of tournaments which will be held across Asia in 2008 and has attracted Poker gurus such as Johnny Chan (who inspired the movie 'Rounders'), David Saab (the winner of the APT in Manila), Kenny Tran, Liz Lieu, and Todd Brunson (son of 'the Godfather of Poker, Doyle Brunson) just to name a few. Michael Phelps, 8 time Olympic gold medalist in Beijing, also received an open invitation courtesy of the APT.
The tournament will run for 4 days starting on Wednesday 27th August with two day ones on the 27th and 28th. The Buy in is US$5,300 ($5,000 + $300) and the guaranteed prize pool is $1.5 Million. On Friday 29th, an exclusive HK$1 Million buy in cash game will be hosted and will feature the best of the best Poker Players.
Stay tuned to www.yours4money.com for a daily update and pictures and profiles of the tournament participants.
Missed out on your big chance to rub elbows with the APT Macau Players? Not to worry, Betsson Poker is offering a free seat valued at $24,000 to the London Live £10 000 event. Join Europe's and America's Poker elite and test your skills against theirs as you both vie for the championship title.