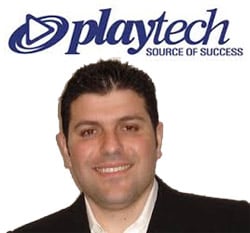 The world over companies grow, merge, buy out and sell, it's just the way business works but when the big players in any industry make big moves, there are generally very good reasons for it and we can only assume that this is the case following a recent announcement that the founder of casino software giant Playtech Teddy Sagi has sold 10% of his share in the company.
This share is worth $350 million, which translates to more than €250 million and £200 million. As you can see, it's an absolute fortune no matter which currency conversion you're using which is no surprise, given that Playtech is one of the two dominant online casino software developers in history.
Along with Microgaming, Playtech made a name for itself as one of the first online casino software developers and the two companies have been engaged in fierce competition ever since. Playtech powered online casinos like Europa Casino offer a vast casino games portfolio that are popular with players the world over.
While there is a great deal of speculation over these new developments, the reasons for the move have not yet been made clear but it is evident that it will allow for Playtech's stock to enjoy increased liquidity which can have substantial benefits for the company.
A total of 29.3 million shares were sold through Sagi's company Brickington Trading and even at the conclusion of the sale, Sagi still owned a 39% share in Playtech which is considerable. It is interesting news overall but also indicates that Playtech is planning to continue along its aggressive growth trajectory instead of merely resting on its laurels.