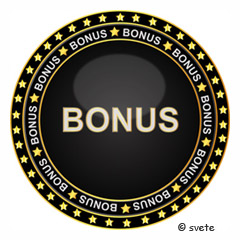 With the online casino industry being so popular across the globe, you may wonder why online casinos need to offer players bonuses and promotions at all. After all, land based casinos don't give away money to their patrons, so do their online counterparts really need to incentivise people who clearly already want to play? And if so…why? Is there some kind of catch for the player?
The answers to these questions are quite fascinating and require a look back in time to the inception and evolution of online casinos over the years.
In the early 2000's only two online casino groups existed so there wasn't much in the way of competition, yet the owner of the Golden Palace Group decided that it would be a good idea to differentiate the group from the competing English Harbour Group by offering players incentives to play at their online casino instead.
Of course the English Harbour group wasn't going to take the new angle lying down and they countered with an offer of their own and so began a competitive tradition. Ever since, online casinos have offered players a welcome bonus of some kind or another.
The purpose of online casino bonuses is therefore to differentiate casinos from the pack and ensure that they remain attractive to players in a highly competitive market space. After all, the welcome bonus offer is often the first thing that attracts new players to a particular casino.
As the years have progressed, competition in the online casino industry has increased dramatically and casinos have realised that simply attracting new players is not enough, they also have to keep them loyal. Online casinos then introduced a variety of player incentives from loyalty programs, on-going bonus schemes and a variety of promotions to generous giveaways to keep players interested and playing.
Again these are more about distinguishing themselves from the crowd and keeping players playing at their casinos than anything else. So there is no catch for the player at all.
The only thing you need to be aware of is that not all bonuses and promotions are created equal, and it is essential that you read and understand all associated bonus and promotional terms and conditions so that you can correctly judge which offers are to your advantage and which to avoid.