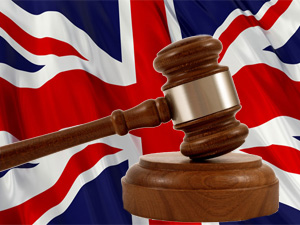 Earlier this year the UK introduced a new taxation on gambling known as Point of Consumption (PoC) tax which imposed a 15% duty on all online gaming profits generated within the United Kingdom.
Since the introduction of this new system online gambling firms have been locked in a heated battle with the Government on the subject, addressing the issue in the courts with the Gibraltar Betting and Gaming Association (GBCA) representing a number of online gambling companies fighting it out with HM Revenue & Customs department.
Recently the dispute has escalated after the High Court ruled that the matter should be referred to the Luxembourg-based Court of Justice of the European Union (CJEU) for a decision.
The big issue for most online gambling organizations like William Hill Casino Club is that they have established their online casinos and sportsbooks in low or tax free areas – a loophole which until now, has served them well in maintaining profitability.
The GBCA, on behalf of online gaming companies based in the British Overseas Territory has challenged the new PoC tax in the British courts and the referral to the CJEU has those concerned abuzz that the taxation will be found to be unlawful in a final hearing, dealing HMRC a significant blow.
According to Numis analyst Ivor Jones, the CJEU will be required to rule on whether the UK Government's creation of this tax law are legitimate or not. He added that the government may be vulnerable due to the fact that the law diminishes the competitive advantage of offshore operators while increase the UK's tax revenue – a concept that may be regarded as unacceptable if the implementation thereof reduces EU competition.
Numis added that in theory the UK Government may be obliged to refund all the tax that it has collected since the implementation of their new regime. Given the political influence of the debates surrounding Europe, the UK Government may seek to resolve the issue before it is brought before the court.
A spokesperson for the HMRC painted an entirely different picture however stating that there has been no judgement against the UK tax on online gambling and that the department remained confident that the Point of Consumption tax regime is lawful. He added that they would consider the final judgement in full before any further comments would be made.